Our Team
---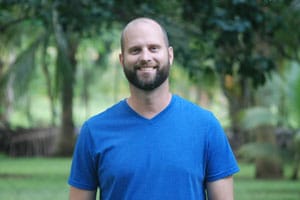 Justin & Ashley Ross

Founders & Executive Director
Justin went on his very first mission trip to Panama in 1993, and his heart and life were forever changed. Since then, he has felt a strong calling on his life to be a part of international missions and to mobilize other believers to get involved in eternal work for the Kingdom of God. Over the past 21 years, he has trained or led over 1,300 missionaries to more than fifteen countries. In 2009, Justin and his wife, Ashley, served as full time missionaries in San Pedro Sula for 15 months, and during this time the organization now called Sparrow Missions was formed.
In May of 2013, Justin and Ashley moved back to San Pedro Sula, where they currently live and serve as full-time missionaries. Justin oversees the daily ministry taking place in the city and is responsible for training and leading local staff members. Ashley actively leads the women's discipleship ministry, while also managing and coordinating short-term mission teams who are staying at the ministry house.
Justin and Ashley are also in the process of adopting two little additions to their family. Aaron and Graciela are two beautiful twins who Ashley and Justin welcomed into their family at birth!
---
---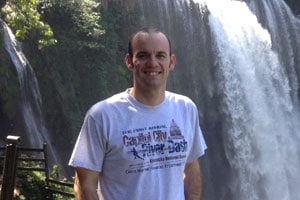 Bo Cracraft,

Director of Operations
Bo joined Sparrow Missions full time in January 2014 to lead the U.S. side of our organization. Bo, who previously served as a founding board member of Sparrow Missions, has traveled to Honduras multiples times a year since 2010 and has a heart to see ministry take place in the lives of those often forgotten by the world. He is responsible for the day to day management of the organization and serves as the primary contact for missionaries, churches, and groups who seek to partner with Sparrow Missions.
Bo and his wife, Tara, have two children, Colby and Kallee. Bo and Tara are actively involved in the children's ministry of Comomwealth City Church in Lexington, Kentucky, where they can be found volunteering most Sunday mornings!
---
Steve and his wife, Alissa, joined Sparrow Missions in the summer of 2015 as long-term missionaries with the intention of running a transitional home for young girls who were aging out or being forced to government supported homes.  After finishing language training, their plans were disrupted when one of their own children (2 biological and 2 adopted!) was diagnosed with autism and required therapy not readily available in Honduras.
Its wasn't exactly their plan, but God knew the Kentucky office of Sparrow Missions was in need of some help!   Steve, who had also previously served as a pastor in Kentucky and Arizona, was a great fit and thankfully open to staying with our organization.  In November 2016, he transitioned into our U.S. office as the primary day-to-day contact, where he will lead and support our missionaries, churches, and groups seeking to partner with Sparrow Missions.
Steve and Alissa are parents to four beautiful children-– Katie, Kenzie, Gabriel, and Kiera and are actively involved in the community of Lawrenceburg, KY! 
---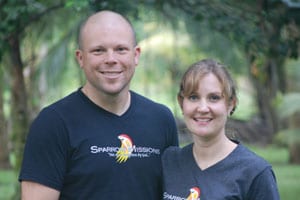 Eric & Roxanne Bowman,

Directors of Sparrow Missions Children's Home
Eric & Roxanne Bowman will be the founding directors of the Sparrow Missions Children's Home. Eric is an engineer with extensive experience in ministry, and Roxanne has her Ph.D. in nursing and is also a registered nurse and a certified pediatric nurse practitioner. They are parents to two amazing young ladies—Tara and Ella. Eric and Roxanne have a passion for the Lord, for Sparrow Missions, for children, and for this orphanage ministry, and they are excited to live in Honduras at the Sparrow Missions Children's Home to oversee the healthy growth and development of each of these precious young lives that God created and loves so much.
---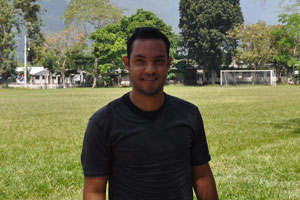 Cristian Lopez
Director of Honduras
Cristian Lopez joined Sparrow Missions in January of 2013 as our Director of Honduras Operations.  Cris, 22, was born and raised in San Pedro Sula and is one of three siblings.  Cris is a servant and has been very instrumental in the growth of our Bordos and Ministerio Vida ministries.  We are extremely blessed to have him on our team.  He oversees and facilitates daily ministry within several of our ministry sites, including Ministerio Vida, the Sponsor a Sparrow program, and Los Bordos.  Cris leads weekly discipleship classes for the older youth boys and serves as the Head Coach of Sparrow Football Club.  He is instrumental in our short-term mission teams, helping coordinate and plan ministry schedules that utilize our teams most effectively.
Cris is also currently enrolled in college, where he is studying engineering.   In his spare time, he loves the game of futbol (a/k/a soccer), time with friends, or chilling out with a little video game action!
---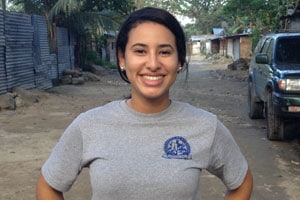 Elena Cuestas
Sponsorship Coordinator
Elena Cuestas joined the Sparrow Missions team in September 2013 as our Sponsorship Coordinator! Elena has a heart for the city of San Pedro Sula, growing up in the nearby community of La Lima. She is currently in college and is studying psychology. Elena has served with Sparrow Missions for several years as a translator, and many of our missionaries have been blessed by her contagious energy and smile!
Elena works extensively within the Bordos, specifically with the children who are enrolled in our Sponsor a Sparrow educational program. She works directly with the school and Cris Lopez, ensuring that that each child has the needed or required uniforms, supplies, and curricula. Elena has also started weekly tutoring classes for the kids and plans periodic celebrations to encourage and empower them.
---