Madeline Rodriguez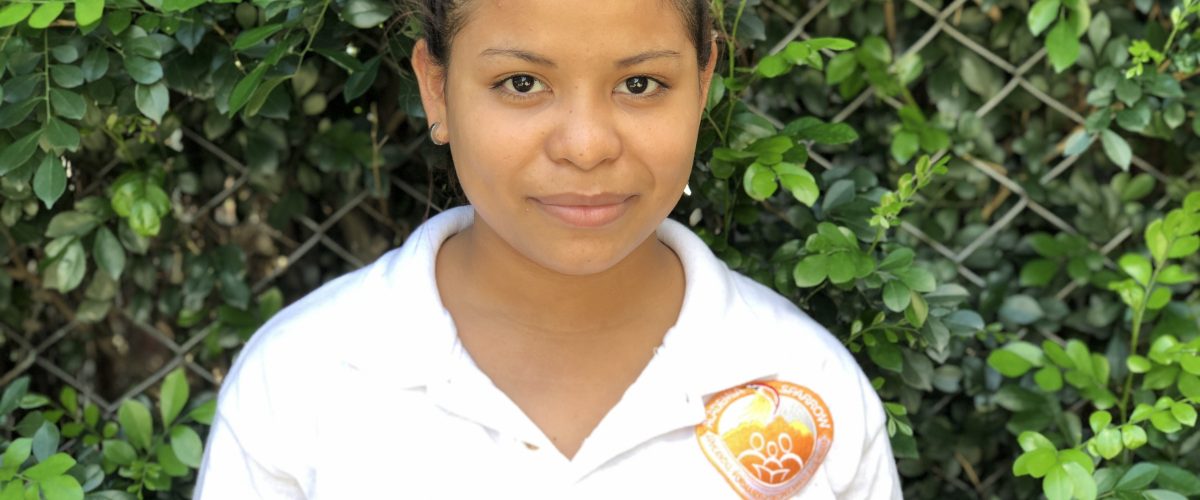 Age: 16
Grade: 8th
Birthday: November 3, 2002
Current Needs:
Shoe Size – 7
Pant Size – 16
Shirt Size – 16
About Madeline Rodriguez
Madeline Xiomara Rodriguez is a beautiful young lady who joined our initial class of sparrows in 2013. She, along with three older brothers , live in the Bordos with her mother and father. Madeline likes to study Spanish during school and chooses Pink as her favorite color.  Her mother, Wendy, works out of the house and tries to provide for the family by selling corn tortillas.
Siblings:  Delmer, Erick, and Santos (older brothers).