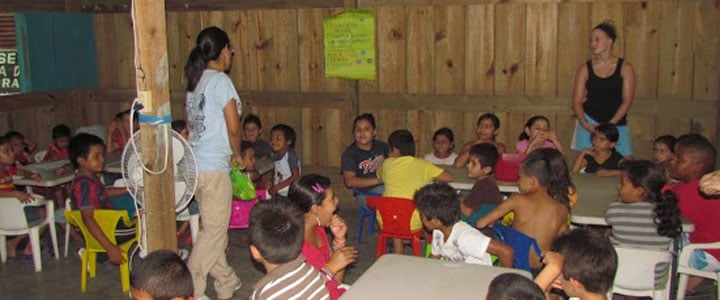 20 Jun

Bordos Beach Club

Sparrow Missions is committed wholeheartedly to leading short-term mission trips that enable and fuel existing long-term ministry.  Each of our scheduled missionary teams plug directly in our long term ministry sites and assist or facilitate ongoing ministry.

One of our first ministries was a children's discipleship class held on Tuesday afternoons in Los Bordos.   We host more than 50 kids each week in a time that includes worship, bible stories, and small group activities.  This spring as we began to prepare and schedule our short term ministry teams, we wanted to fuel this ministry more effectively.  What if we could develop and coordinate weekly lesson that each of our teams could facilitate.  What if each team could build off the lesson before them?

The answer came in the form of a flexible curriculum called Kids Beach Club (KBC), which is a elementary after-school program hosted in public schools across the United States.  We were introduced to the program by Chris Dove, who serves as the Children's Minister of Capital City Christian Church in Frankfort, KY.  Chris has been connecting with students through KBC for several years and cherishes the opportunity to connect with students outside the church walls.  When he and his wife planned to spend a week with Sparrow Missions he suggested us adapting KBC to meet our weekly discipleship classes.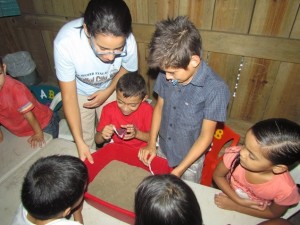 In the last week of May, Chris and a few other members of his team traveled to Honduras and introduced KBC to our local staff members.  Chris kicked off our summer with a lesson on Truth and provided us with 12 weeks of curriculum that we will now provide to each of our teams.  We also had the opportunity to use KBC in one of the local schools in San Pedro Sula.  Each week will focus on a character trait of biblical living and will introduce our young children to often overlooked bible stories and characters.  We are very excited to see how each of our teams fit the lesson to their talents and gifts and pray that the young lives they are pouring into are eternally changed.
If you would like to learn more about Kids Beach Club, you can find a slew of great information on their website (www.kidsbeachclub.org).  We are blessed to have the opportunity to use it and would love for others to follow suit!