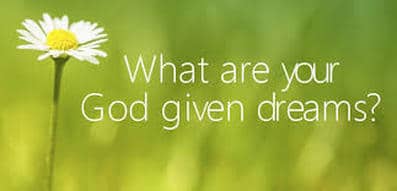 27 Nov

Our dreams, God's plans.

With the end of the year approaching fast, Chris and I have been thinking back on all of 2017, and it's clear that this is a year of fulfilled dreams for our family and for our ministry.  Proverbs 16:3 says,
"Commit to the Lord whatever you do, and He will establish your plans."
This year, God added another blessing to our lives, and we've watched as all of our kids adjusted to and flourished because of Micah's presence. K has taken on the role of a nurturing big sister with pride. She helps with and cares for Micah with such love, and we've witnessed a new understanding of gentleness growing in her soul. There is also no one else who can make Micah giggle like his two big brothers, B and A. Their hearts have softened, and they have both really opened up so much more since Micah was born. Being able to add a bundle of joy to our family was a dream God put in our hearts, and when He fulfilled that, He grew us in more ways than we could have ever imagined.
In terms of ministry, we have dreamed of so many things that have come into fruition this year. At the beginning of the year, our sewing clinic began, and it has led to a women's bible study, true friendships, and spiritual growth among women in our community. Roxanne and I have been able to grow relationships and disciple some beautiful souls. Our dream of a sewing clinic was just the start of God's plan. 
Another plan that we had this year was for me to take "maternity leave" after Micah was born, and for Chris to take over my English classes at the local public school. Chris planned out what he would be teaching, but what he didn't plan on was how much God would grow his relationships with the older boys at school. Our plan has always been for me to teach them, and this was simply a break, but God knew that this time was more special than that and He grew relationships between Chris and these boys. One of the boys even recently shared with us that he wants to be just like Chris when he gets older. He wants to find a woman and love her the way Chris loves me, and in his words, "I'll love her even if she gets fat. Just like you with Miss Alishia." We all had a good laugh about that one, but it really made me reflect on the way God used this time to fill a gap that I couldn't fill as their teacher. God's plans are always greater than our own!
Isaiah 55:9 says,
"As the heavens are higher than the earth, so are my ways higher than your ways and my thoughts than your thoughts."
We've also dreamed big in terms of our kids' education. We worked hard to get the district, then state level educators to make an exception so that K could skip ahead two grades, since she had to start in first grade when she came to live with us. In October, she was finally registered into the fourth grade. That was something she had dreamed of and we had been working on since January. But God didn't stop there. Tomorrow, our kids are starting classes in a great bilingual school in Tela, and the quality of their education is going to be so much greater! We are so excited about how God's plan is so much greater than ours!
We invite you to spend some time in thankfulness and reflect on ways God has fulfilled dreams in your lives, and we also ask that you spend time in prayer today for our kids and the Amadors' kids as they take a huge step tomorrow starting classes at their new school.
God Bless!