09 Apr

Always His Plan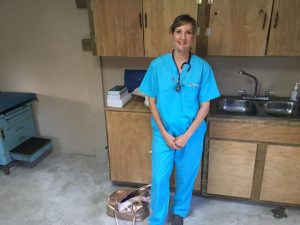 I want to share the testimony of how the medical clinic came to be, starting from the very beginning. God knew about the medical clinic we would open in Santiago, Honduras long before I ever dreamed of it and He's been guiding me to this place almost my whole life.
"Your eyes saw my unformed body; all the days ordained for me were written in your book before one of them came to be." Psalm 139:16 (NIV)
My aunt Wilda won an award for being an amazing nurse when I was small. Her work ethic and recognition of a job well done obviously impacted me greatly, because my mom and dad tell me that from that day forward, I wanted to be a nurse. Fast forward to junior high and high school and I got a little afraid of giving people shots, so I changed my desired career to teaching.  As only God can do, He made it clear to me that nursing was where He wanted me. I was still unsure of how in the world I could ever hurt someone on purpose, but I trusted that He knew what was best for me. I was accepted to the same nursing school my aunt Wilda graduated from and waited to see where this new future would take me.
In nursing school, I always wanted to be a labor and delivery nurse. I couldn't imagine a better job than helping women bring sweet babies into the world. God had other plans and had me do my clinical practices in Cincinnati Children's Hospital. It was my second choice. I applied for jobs on the labor and delivery floors of a few hospitals and a medical-surgical floor at the Cincinnati Children's Hospital. I'm sure you can guess where I got a job- the children's hospital.
I loved working with children. They were sweet and fun and they almost always left my care with no real risk of returning. Their illnesses were generally not chronic and so their future looked bright. I loved working with children, but still felt like working in labor and delivery would be even more fun.
When I married Eric, I tried again to get a job on a labor and delivery floor, to no avail. I was able to get a job at the Kentucky Children's Hospital. My attempt to become a midwife was thwarted by high tuition costs and a school that was hours away from our home. Once again, I trusted God's guidance in my life and became a pediatric nurse practitioner instead.
God knew before I was born what His future was for me. He knew my future held Honduras, that I would be working with children and that I would live in a community that needed medical care. Isn't it so amazing? He is smarter, more loving and more powerful than our minds can imagine.
The medical clinic has been a dream for the Sparrow Missions Children's Home from the very beginning. I knew God had allowed me to become a nurse practitioner and get a doctorate degree, so I also knew I needed to use that knowledge to serve Him. When I practice medicine, I feel God's hand guiding me and leading me. I feel close to God when I am caring for people, whether it is in the hospital or in a general practice office. He gives me insight and understanding about the person's condition and many times about their struggles.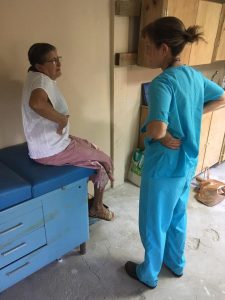 I am more than happy and proud to be allowing God to use my hands to bring healing to His precious creation. Please continue to pray that God gives me wisdom as I care for the people here in Santiago and that I continue to listen to His guidance.