The book's not finished…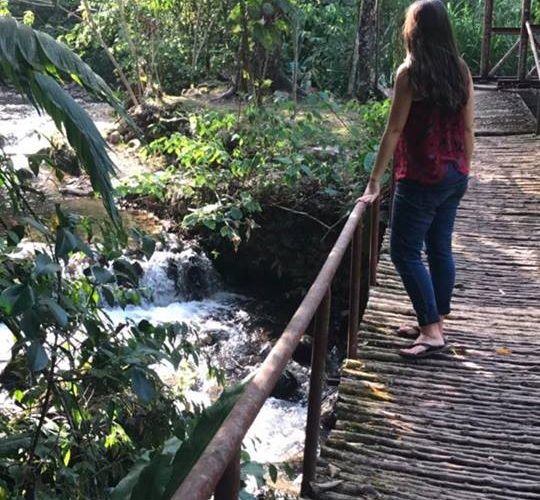 A chapter is ending but the book's not finished.
It has been one week. One week since I moved back to the states from the beautiful country of Honduras. It had been something anticipated and known, but that really doesn't make it any easier. Saying goodbye is never easy especially when those people have made such an impact on one's life. However, the reminder that God is in control and that he is the one directing the steps is what I can rest and trust in. It really is amazing how God orchestrates everyone's story so uniquely into His perfect plan, which is most often so different than what we can fathom in our finite minds.
Ephesians 3:20-21 was a verse that was so meaningful to me in the month leading up to leaving for Honduras 2 years ago ad it has been a constant theme throughout my time there:
"Now to Him who is able to do far more abundantly beyond all that we ask or think, according to the power that works within us, to Him be the glory in the church and in Christ Jesus to all generations forever and ever. Amen."
This isn't dependent on people, location, amount of faith, anything that has to do with us as humans, but rather has all to do with Him, how He works, how He loves, how He heals, how He restores His children, so much more than we could every ask or think. So, I can rest in that.
When I think back over the past 2 years and my time in Honduras, so many memories, thoughts and emotions come to mind. I think to my first day in Honduras, waiting to go to language school, not quite sure what to expect but so full of excitement for what lied ahead. I knew without a doubt I was supposed to be there and couldn't wait to begin. I really had no idea what I was getting into. I didn't realize how hard some things would be or how easy some things would be. But through it all, God was so faithful. I can't even begin to list all of the ways God showed his faithfulness and all the things he did not only in my life but in the lives of others. God showed me so much about who He is, His heart and love for his people and how he intricately works everything out for our good and His glory.
In the week that I've been back in the states, everyone has asked me, "So how was Honduras?" Such a simple question, but the images, emotions and thoughts that flood my mind are too many to describe. I can't really sum up Honduras in a single word or phrase, but if I had to it would be. "God is so faithful. My time was full."
Full of memorable, happy times, enjoying life with my girls. Full of difficult struggles with the language, cultural differences, situations. Full of uncertainty, but full of learning how to trust. Full of laughter and full of tears. Full of brokenness and full of healing. Full of spiritual battles, full of victory. Full of sorrow, but full of joy. Full of teaching moments. Full of lessons learned. Full of changes and transitions. Full of despair and full of hope. Full of the opportunity of presence. Full of passion and life. Full of perspective. Full of people who touched my life in so many ways. Full of deep friendships grounded in our relationship with Christ. Full of Jesus' guiding hand. Full of the faithfulness of God.
That faithfulness of God was always reminding me that I am nothing but a vessel, an instrument in certain places at certain times for a specific purpose that He has already laid out. Isn't that beautiful? So while it hurts my heart to leave the people I love, it is also exciting to know that God is taking me to a different place for a specific purpose to serve Him. At my going-away party, Justin said something to that effect of going on to the next mission field. And so with that perspective and bittersweet feeling, I am back in the states, knowing that while my time living in Honduras has come to an end, it's not goodbye forever, just until next time. God is so faithful.
Thank you for all of your prayers, support, and words of encouragement over the past two years. Thank you for the significant role you played in the work God is doing in the city of San Pedro Sula, Honduras! I am so grateful for the people and support God has put into place that makes ministry happen. Thank you so much or rather, Muchísima Gracias!
God Bless!