God is speaking.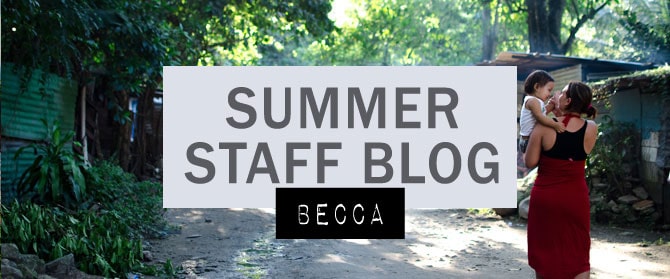 God speaks to us in many ways
God is talking to us every single day. Not just a day or a specific month on the year. And the main thing God taught me and spoke to me on this last summer was the importance of the testimonies.
God speak through circumstances. You must be diligent to seek God and to be attentive to His work in every facet of your life. As you focus on the Lord, especially during difficult or painful circumstances, God can show you His perspective about your circumstances.  Rather than trying to figure out everything, equipped only with our limited knowledge and understanding, we can acknowledge the Lord in all of our ways and rely on His love for us, His sovereignty, and His plans for our good. (Proverbs3:3-13) and (Romans 8:26-32). He is totally trustworthy.
God speak through others. The Bible records many instances in which God used one individual to deliver His message to another individual. Acts 9:10-18, 10:1-33. God may speak to you through another individual—a friend, a parent, a pastor, even a stranger.
One of the best experiences I did had this last summer serving in my own country as a staff member with Sparrow, was being able to share my testimony for the first time.
And I know a lot of you reading this can relate to that, and know it is a big feeling. Being able to share the process of your trial, makes you understand God's purposes through all the process. If you are going through a trial and you feel like you didn't overcome it the best way you can, and you feel like you didn't score a 100% in the test God sent you it doesn't matter because your process can help another person.  James 1:2-5
God did allow you to overcome it, the way you did, so His name will be glorified. Testimonies are the reason number #1 of being in a trial.
God tells us we should help each other and one of the best ways to help someone is by sharing our testimony because God want to use us. He uses our brokenness, our problems, our ups and downs, our process…"Jesus teaches us another way: Go out. Go out and share your testimony, go out and interact with your brothers, go out and share, go out and ask. Become the Word in body as well as spirit"
More than just telling you how God talked to me through the whole summer, I want to take advantage and give a BIG THANK YOU from all Hondurans, for all of you that take time, invest money, pray, and do different activities to help and support Sparrow Missions. God is using you all and He wants to use you even more so don't think He is done with you yet or that you are too broken or not worth it, because you are worth it and HE wants to use even your brokenness. We just need to die to ourselves and give Him all the glory in everything He does in our lives even though we don't understand in the moment; He has a greater plan for you. Take advantage and use it to make His kingdom bigger.
Wherein ye greatly rejoice, though now for a season, if need be, ye are in heaviness through manifold temptations: That the trial of your faith, being much more precious than of gold that perisheth, though it be tried with fire, might be found unto praise and honour and glory at the appearing of Jesus Christ. – 1 Peter 1:6,7