Not goodbye, but nos vemos!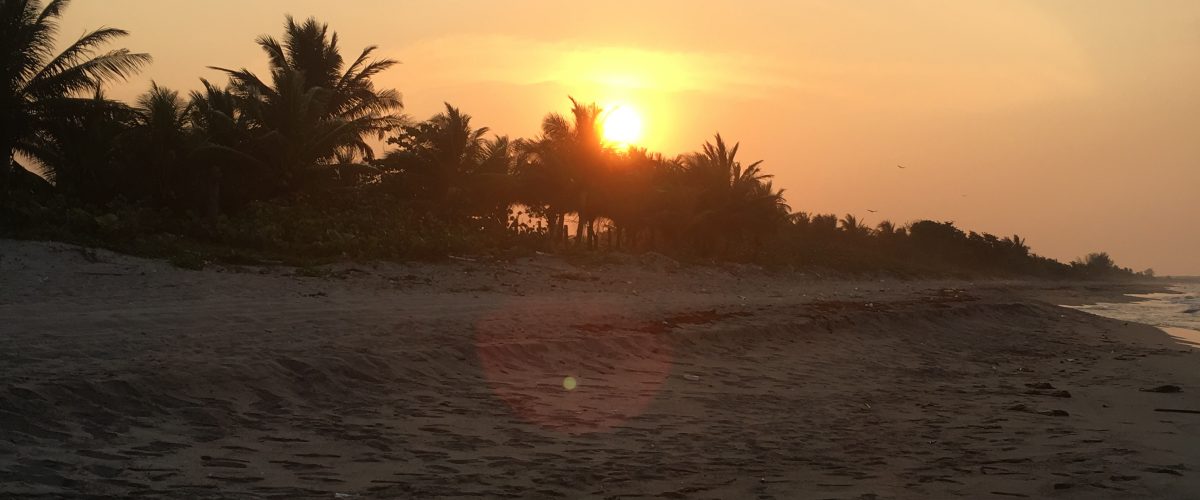 Friends and Family,
It is with great joy and sadness that I announce my time in Honduras pursuing full time ministry is coming to a close.  I am beyond blessed to have been in this unique position to serve God by serving His abandoned and neglected children living in children's homes, on the street, and in the bordos of San Pedro Sula, Honduras for two and a half years.  The decision to return to live in the U.S. did not come lightly.  After many conversations with my pastors, my counselor, and first and foremost my Father God, it was laid upon my heart that this is the next step is an ever growing journey.  During this time I have walked side by side with the children's home Senderos de Amor (Paths of Love) assisting wherever and however I can, taught English at the Sparrow Academy to children living in impoverished areas, participated in numerous outreach activities with other organizations, and grown in community with other missionaries living in Honduras.  Last and certainly, not least, I have developed a deep dependency on God's unwavering faithfulness, confidence in His Holy plan, and rested assurance in His blessed insurance.  I can confidently say, I love deeper, wider, and longer than I ever thought possible.    I am grateful for you and your prayerful support and financial investment that have allowed me to submit and serve in a truly spectacular way.  
 
I will return to Arizona on May 4th, 2017.  My immediate plan is to rest, restore, and process many of the experiences God has given me these past few years. 
***
The leaving is as difficult to explain as the coming. God's call for me rarely seems to be easy. There's always a period of submission. It's a contradictory time when my flesh wants to stay in routine and the Spirit urges me to move. But when submission comes, as it always does, His peace and joy flood my senses and make the next step so incredibly bearable. In a few days I'll be embarking on this 'next step' of returning to live in the U.S..
When I was preparing to move to Honduras, I had no idea how long I would be here. 'Indefinitely', was my response to everyone's questions. While my lips said indefinitely, my heart said forever. Honduras will be my home. And for over 2 years, I put every effort into making it my home. In many respects it is. I have formed deeply woven relationships with friends that feel more like family. Friends that I've sat knee to knee with praying, shouldering, and witnessing the weighted effects of poverty on the children we love. Our shared experiences, adventures, and meals reflect so much of the community of the early church. We gather and eat and cry and encourage and vent and joke and take in every single moment of the privilege it is to serve in this way. From progressive dinners to Taco Tuesdays, rarely do I eat alone. It will be hard to leave this community.
Each step into the brokenness, into the shattered life, reveals such raw and significant beauty. In every opportunity to show Christ's love to those that are hard to love, hard to reach, I find myself standing at the precipice of Holy Ground. Here, Holy ground is often covered in the mud, the tears, and the blood of the broken that are aching and craving love. Stepping into and on this Holy ground is the only way to show love. It is where love lives. It is how love lives. Holy ground is so far out of the comfort zone, so deeply imbedded in generational brokenness, easy to pass by and ignore, and so incredibly inhabited by the Holy Spirit which constantly urges me to go deeper and deeper into the mire. And when I get to the other side, when I crawl and claw through the trauma and tragedy I find small little mirrors echoing the cry of humanity for a savior to come and redeem and restore. I see scars of abandonment and neglect, abuse and misuse – to which a 5-year-old soul feels 55. I find truths in these little mirrors that I have not yet discovered. They have persevered such hardships that they can recognize genuine love. I find home and hope in their stories and struggles. It will be hard to not walk side-by-side daily with these incredible souls.
I leave Honduras knowing that it is simply my time to no longer live here right now.  She is a beautiful country and has taught me many things. Unforgettable things. Unfathomable things. She opened up her mountains and lakes and beaches, her islands, tropical flowers, and beautiful sunsets to me. She cradles the many beautiful sons and daughters I've had the privilege to hold and love in the in-between times.  Because of you, Honduras, I have 2 homes and more family that I ever dreamed of.  Because of you, Honduras, I love deeper, wider, and longer than I ever thought possible.  I am eagerly anticipating the day when my two homes will be one.
It's not good-bye, it's nos vemos – I'll be seeing you!