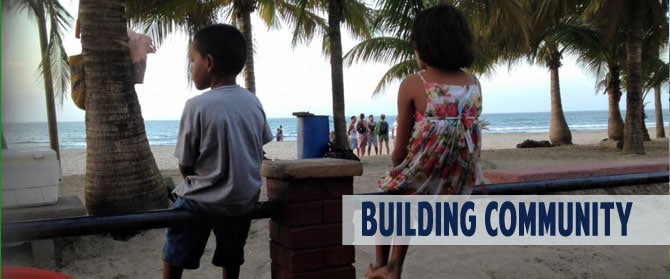 18 Apr

Building Community

Reflecting back on this last week, I'm realizing just how much God cares about the details. I can see just how much He loves each and every one of us and works out an amazingly intricate plan to bring us closer to Him and make us more like Him. This week, the community of Santiago has been in a whirlwind of emotions.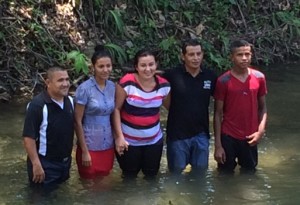 Sunday, we witnessed four baptisms. Marvin, who is part of the team here at SMCH, and his wife were baptized just four days before their wedding on Thursday, starting their journey as a married couple in such an awesome way! Chris and I were the godparents in their wedding, and our sweet little A was the ring bearer.
On Tuesday, a seven year-old boy from our church, Reycito, passed away from cancer. Together with every kid from our school, all of us teachers and students walked to the cemetery to love on his family at his burial.
On Wednesday, our spunky, compassionate, and sweet K turned 12. She celebrated her birthday for the first time ever, and she was surrounded by over 50 friends, family, teachers, students, and church family.
The common thread throughout these events: COMMUNITY. Building relationships with the community around us is one of the roles that Chris and I took on back in September, beginning English classes in the local public schools, Saturday classes here on the property, working with the men at Ministerio Vida, and generally just having open doors for whatever strange need may arise. We would never have imagined though what God was going to do through this community, specifically for our children.
In Acts 2:44-47, we read,
"And all who believed were together and had all things in common. And they were selling their possessions and belongings and distributing the proceeds to all, as any had need. And day by day, attending the temple together and breaking bread in their homes, they received their food with glad and generous hearts, praising God and having favor with all people. And the Lord added to their number day by day those who were bing saved."
I've been resonating on verse 44 this past week. "And all who believed were together and had all things in common." What does that mean for God's church and specifically for our community here in Santiago? This week, sweet little K showed me the answer… When we got to the burial site, she immediately sought out and found Reycito's sister, who was standing alone and sobbing. As she reached out to hug her, I noticed her shoulders were also shaking, and as she held her friend, she sobbed with her. She felt her pain, and even though this wasn't K's little brother, for that moment, she had that in common with her friend. She felt it with her. That's what it means to have all things in common: to become a part of the community so much so that you feel their pain, that you cry with them, laugh with them, celebrate with them, support them. And this week in Santiago, we've done all of these things. We have cried with Reycito's family, celebrated with Marvin and his wife Kenya, rejoicing in their baptism and their marriage and continuously praying for them to support their marriage, and we have laughed and celebrated with our children as we celebrated K's 12th birthday.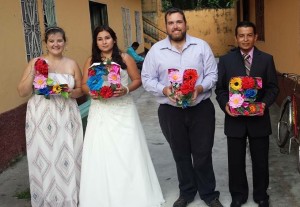 What I am overwhelmingly amazed by, though, is how much the community pours back into us and our children. We celebrated Marvin and Kenya's baptism and wedding, but what I didn't expect was the way that they helped answer so many questions that our kids had about what baptism means and why we do it, why people get married or how they knew they loved each other. I didn't expect Kenya to allow K to make her bouquet and help with her hair for the wedding and encourage her making her feel like she is capable and lovely. And I never expected every single teacher from their school to show up and love on K at her birthday party and to celebrate so enthusiastically with her.
This is what it means: to be together and have all things in common. This is what God's church is, and I could not be more excited to be a part of it.
In Christ, Alishia