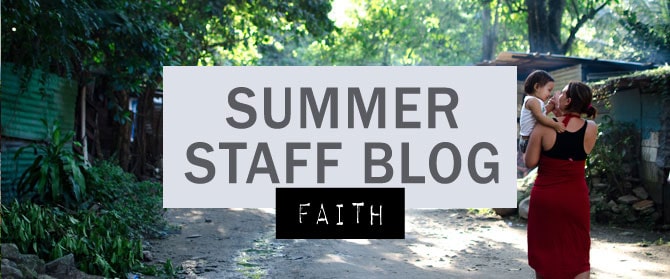 18 Sep

God calls and confirms.

As I was preparing to go to Honduras this summer, I had no clue why I was going. I went last summer and was on summer staff for two weeks. Why would I go back to do the exact same thing again this year? The easy answer is God called me to go, but I felt that wasn't the real reason I needed to fly down and spend another two weeks on staff. I would say the reason was to spend more time with my sponsor child, but my family was sponsoring a new sparrow, whom I didn't know. I had no clue how God was going to use me during my three weeks in Honduras, or how the people of Honduras were going to impact my life.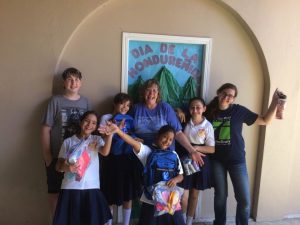 I began my trip this summer with an open mind and an open heart. I had no idea what I was going to be doing, I wasn't even one-hundred percent sure I was on summer staff, and I didn't have any expectations for the weeks ahead. The funny thing was, I was in a state of calm and tranquility, which if you personally know me, doesn't ever happen. God was with me, and I knew this was going to be one of the best summers ever.
There are so many different things I could write about, from having a dance party at the Asilo in Tela, and cleaning the walls at the Sparrow Academy, to spending a couple of hours talking with Lóany, Tatiana, and Sheily in Los Bordos, and reading books with toddlers A, Y, M, and Buddy at the Children's Home. I will never forget the memories I made during those three weeks. All in all, God's calling on my life to be a missionary was solidified this summer.
"The Spirit of the Sovereign Lord is on me, because the Lord has anointed me

to proclaim good news to the poor.He has sent me to bind up the brokenhearted,

to proclaim freedom for the captives and release from darkness for the prisoners,

to proclaim the year of the Lord's favor and the day of vengeance of our God,

to comfort all who mourn,and provide for those who grieve in Zion –

to bestow on them a crown of beauty instead of ashes,

the oil of joy instead of mourning, and a garment of praise instead of a spirit of despair.

They will be called oaks of righteousness, a planting of the Lord

for the display of his splendor." Isaiah 61:1-3
These verses describe in perfect detail what God has called me to do. In conclusion, the answer to why I went to Honduras this summer is still very simple; God called me to go impact the people of Honduras AND he wanted me to learn that being outside of my comfort zone is the best place for me. I look forward to the future mission trips I'll embark upon and can't wait to meet the people God has called me to serve.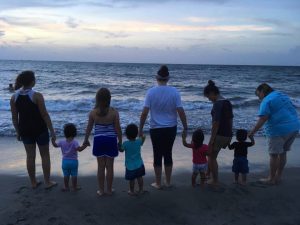 "Then the eleven disciples went to Galilee, to the mountain where Jesus had told them to go. When they saw him, they worshiped him; but some doubted. Then Jesus came to them and said, 'All authority in heaven and on earth has been given to me. Therefore go and make disciples of all nations, baptizing them in the name of the Father and of the Son and of the Holy Spirit, and teaching them to obey everything I have commanded you. And surely I am with you always, to the very end of the age.'" Matthew 28:16-20