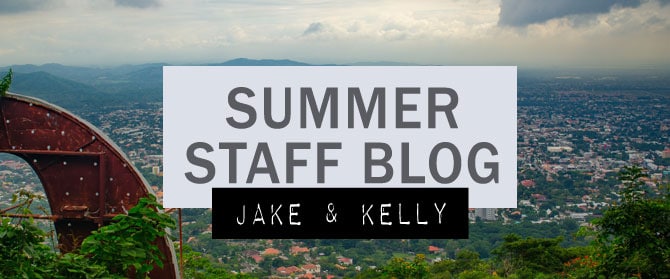 16 Oct

The Lord's Guidance
 But I say, walk by the Spirit, and you will not carry out the desires of the flesh. – Galatians 5:16
The whole book of Galatians has shadows of the concept of guidance. Paul addresses the church in Galatia intentionally because there is poor guidance being given to the new believers. He speaks of the guidance that we had before the time of the Christ and the Holy Spirit, which is the One who we walk by now today. We can forget how loving verse 16 is; as followers of Christ we have a desire to be with Him and seek what His will is in our lives. This verse is a promise to us. Those that walk in the Spirit will not carry out desires of the flesh, they are in direct opposition to each other. This is a gift from God, Himself, a gift of assistance. The Spirit frees us from personal trail blazing, we now have Someone to guide us out, away from the flesh forever. We no longer have to look for passion, motivation, life, that is all satisfied in Him.
I can remember moments during the summer the temptation was to look for our own way to solve issues but that's when the Spirit would prick us back to His ways. The journey is one of respectful and reliant submission. Always being welcomed back to the path in love and joy. But it's not fun being pricked even though it's something we need and should desire. This pricking led to an amazing summer of service and worship in everyday life for us to show to God and to share with all the people that came to SMCH as well as many people in San Pedro Sula. For teams, interns and Sparrow leaders, this past summer was one that was a time of growth and also a time of learning how to rest in the Lord.
The LORD is my shepherd, I lack nothing. He makes me lie down in green pastures, he leads me beside quiet waters – Psalm 123:1,2
As our summer was coming to a close we were sitting at KFC thinking about what God had shown us about Himself and His character over the past few weeks and months. One of them was that he would always provide what we needed for today and only today. The green pastures in verse two are not what we always picture it as. When and where this was written, green pastures did not look like Sparrow Missions Children's Home. They were not an expanse of vibrant grass, trees as far as the eye could see and fruits you never even knew existed. Green pastures were literally a little patch of grass that would be just enough for that day. The shepherd would lead his sheep daily to find this small patch of grass to provide sustenance for the day. The sheep therefore were in constant reliance of the shepherd, a relationship of provision and loving devotion because with their guide the sheep would have no hope of finding what they needed. This is seen with the Israelites wandering in the desert and God would provide manna for that day.
The water that is mentioned in the second part of verse 2 is quiet like peace we have in God. It's still, the way our hearts will be in the face of worry with our perfect Provider. Not gushing or streaming like we so often desire of the Lord for "abundant blessings". It's just enough for today and it is perfect. This summer we had challenges but we would be led to the pasture or the water at the right time. God's time, much different than what we expect or want, was and is what we are being disciplined to abide in.
he refreshes my soul. He guides me along the right paths for his name's sake. – Psalm 123:3
God is faithful to Himself, therefore, He is faithful to me. His name and His glory come first. Which is why He leads me down the right paths. God didn't provide us with the things we need for us to be comfortable but rather for His name's sake. God does all of these things for me, but it's not about me. It's not about safety or success or comfort. IT'S ABOUT HIS GLORY. And that's it.