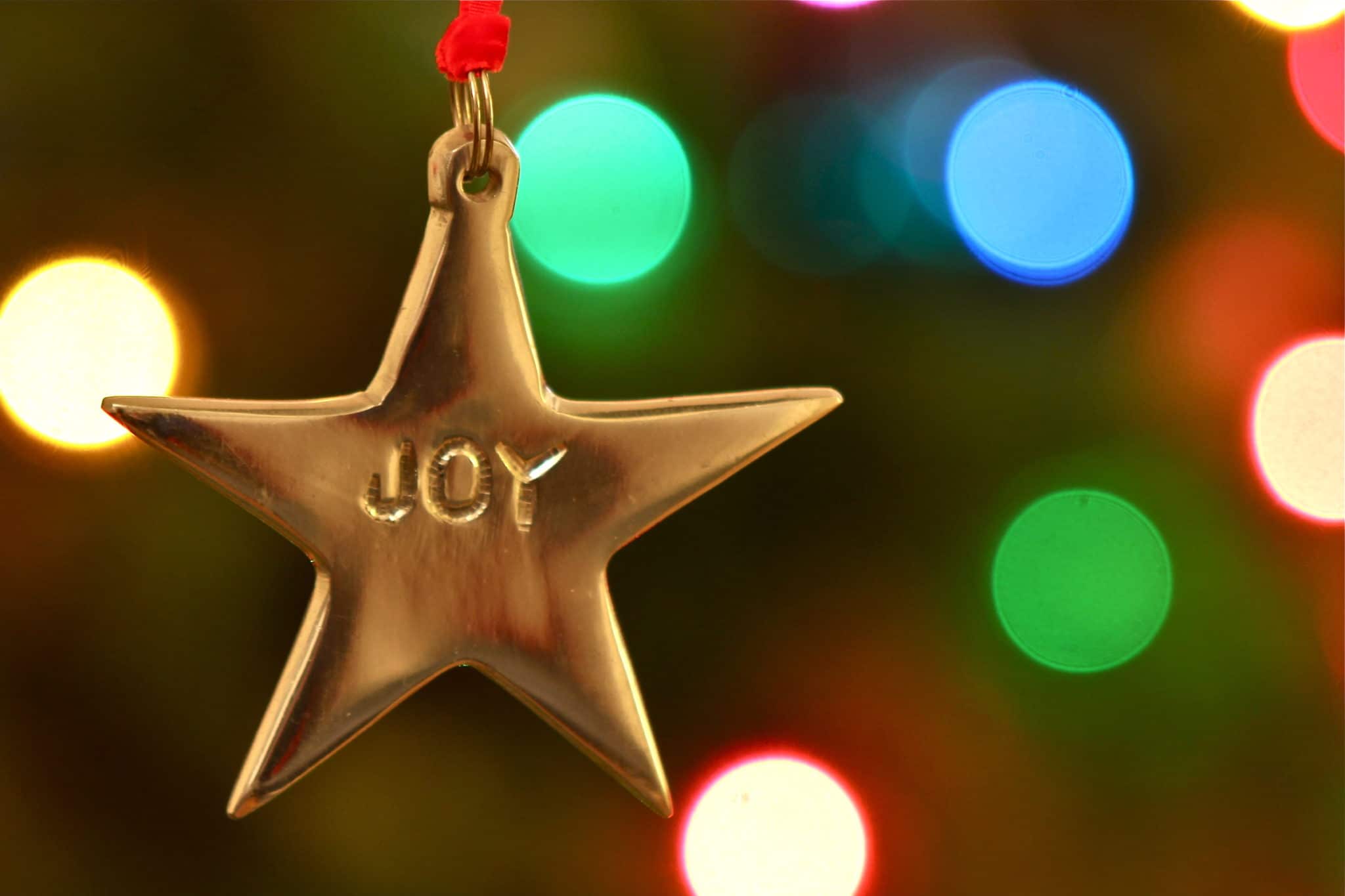 18 Dec

Joy!

Joy
"And she gave birth to her firstborn son; and she wrapped Him in cloths, and laid Him in a manger, because there was no room for them in the inn. In the same region there were some shepherds staying out in the fields and keeping watch over their flock by night. And an angel of the Lord suddenly stood before them, and the glory of the Lord shone around them; and they were terribly frightened. But the angel said to them, 'Do not be afraid; for behold, I bring you good news of great joy which will be for all the people; for today in the city of David there has been born for you a Savior, who is Christ the Lord.'" (Luke 2:7-12 NASB)
Several years ago, Eric started an Advent tradition where each week one family member is responsible for giving that week's devotion. This is Ella's week – Joy. As I helped her study for her devotion, I started thinking about that night and the true joy the whole world would receive in a little baby boy. The holiday season can be harder for some than others, but I believe there is a way to help us find joy even in the midst of our sorrow.
First, we must focus on the gift of joy the angel spoke of to the shepherds (Luke 2:12). The Son of God, was born of a virgin, so He could save the world from its sin. This little baby was God in human flesh. The long awaited Messiah. The One who would bring salvation to the world. He came down to earth from His heavenly throne to be born in a barn. I can only imagine what it was like for Mary to be traveling by donkey while 9 months pregnant. I rode in a golf cart through bumpy grass while I was about 8 months pregnant and made up my mind to never do that again! I digress. Jesus was deserving of so much more, a palace and fanfare, well at least clean sheets and a crib! I have taken care of my share of babies and I would have never even considered placing any of them in a manger to sleep. I had a crib and a mattress with sheets and blankets all ready for each one of them. None of them were the savior of the world; none of them were even royalty. There is joy in the fact that our Savior humbled Himself to be born as a poor, baby boy. We celebrate His birth at Christmas, but the true joy lies in the truth that He was not only born, but He died as the perfect payment for our sins.
Second, we can remember the gift of salvation. The price of sin is death. Men and women have been dying ever since Adam and Eve sinned in the garden. Satan lied when he said God didn't tell the truth when He told them if they ate of the tree of the knowledge of good and evil they would die. Human beings have been dying because of their sin ever since. But, take joy, because our Savior was born and He has died as the payment for our sins. His death reconciled our relationship with God and allowed us to become heirs with Christ. Sons and daughters of the King of Kings. Now that is something to be joyful about! As usual, God did not stop at salvation, He decided to give us a comforter while He was away.
Third, we rejoice in the gift of the Holy Spirt. I absolutely love that God gave us the Holy Spirit, because he's a Bible commentary and intercessor all rolled up into one. I mean this with no disrespect, because I need Him to do both for me. I need Him to help me understand God's word. I need Him to remind me of the truths I have read in the past. I need Him to ask God for the things I don't realize I need. I need His presence to remind me of how very real my Heavenly Father is. I'm so thankful for Him. Yet again, God did not stop at three gifts, He gave us even more to be joyful about.
Finally, we find joy in the gift of our family. When we believe that Christ's death on the cross is the payment necessary for forgiveness of our sins, we are placed into the family of God. That means we've got a LOT of brothers and sisters out there. Even if we aren't related through blood. Isn't adoption a beautiful thing? Family doesn't mean shared genes and DNA, it means shared love. In our case, it means a shared Savior.
So, we've got a lot to be joyful about around here at SMCH- a little baby born in a manager who grew up to be the Savior of the world, our comforter the Holy Spirit, and our growing family. We're so excited to have the Amador family living here and we are really enjoying making new Christmas memories with them. I pray that this post reminds you of the many reasons we have to be joyful. Now, get out there and spread the joy!